Philippine Air Force C-130 Lands in Pag-asa Island's Dilapidated Airstrip
Aviation Updates Philippines
- A Philippine Air Force Lockheed C-130 Hercules landed at Rancudo Airstrip, Pag-asa Island's dilapidated airstrip carrying the Armed Forces of the Philippines chief General Gregorio Catapang Jr. and his entourage.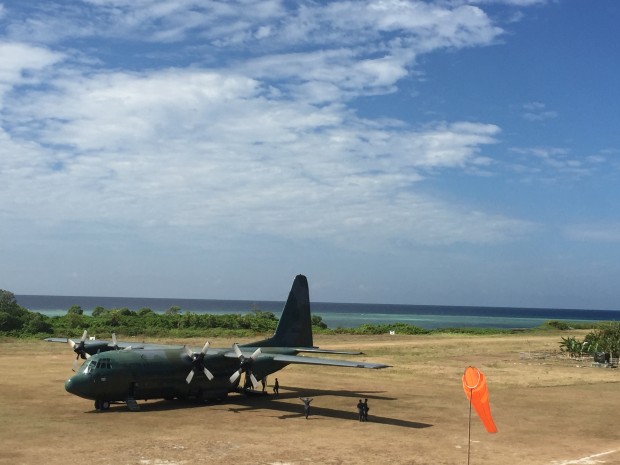 UNCHALLENGED PILOTS. The unchallenged pilots of Philippine Air Force safely landed the Lockheed C-130 Hercules at Rancudo Airstrip in the Pag-asa Islands.
(PHOTO) Philippine Daily Inquirer
According to AFP chief, he himself saw the crumbling runway in Pag-asa and it badly needs a repair. The 1.3 kilometre airstrip's sides have slowly eroded in the recent years.
"I congratulate the pilot because the runway is very short so we're always at the tip of the runway when we're about to land or stop. I congratulate the pilot who is very good in landing," he told reporters during his visit.
Pilots of the C-130 aircraft were unchallenged of the small and dirt runway in Pag-asa. Officials said that the aircraft can land in airstrips such as in Rancudo, but a longer airstrip means a safer margin, Inquirer stated.
"It's quite a short runway so it only justifies that we have to improve this runway because it is very difficult to land," Catapang said.
Catapang said that it helped to improve PAF pilots to become more proficient in landing in short runways. "It also helps that our Air Force pilots have become proficient," he said.